Echo Dot is an Alexa voice-activated smart speaker. The stylish and compact design makes the Echo Dot a comfortable accessory to any room. Just ask for music, news, information and more.
Makes your life easier
With tens of thousands of skills, Alexa is getting smarter every day. The brain, behind Alexa Echo Dot's smart speaker, is built on a cloud. The more you use Alexa, the more it adapts to your speech style and vocabulary. This smart speaker is as easy to use as asking a question – just ask and Alexa will answer you right away. Use your voice to set timers, create calendar events and reminders. You can also view news, weather, traffic and more.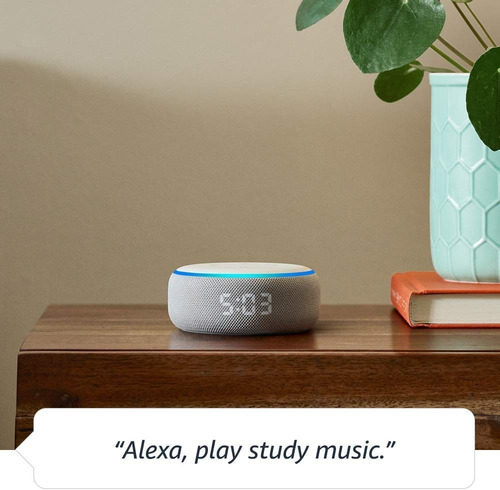 Smart home security system
Alexa Echo devices are built with multi-layered privacy protection. Echo smart speakers have a button that turns off the microphones electronically. With the Guard Alexa application, you can set up mobile alerts in case your Echo device detects the sound of a smoke detector or a broken glass while you are away. When connected to smart lights, Alexa Guard can also turn the lights on and off. All this in order to give the impression that someone is at home.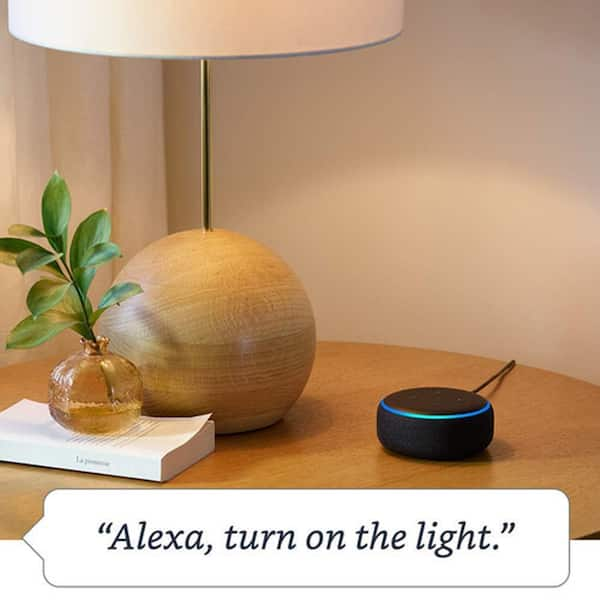 Features
Smart assistant
Alexa voice assistant
Alexa Guard
Deep and rich sound quality
LED display
Control hands-free smart home devices
Privacy Policy
What's in the box?
The box contains a Amazon Alexa Echo Dot (3rd Gen) speaker, an adapter and a user manual.