Bang  & Olufsen BeoLab 50 is a high-end loudspeaker that blends radical audio technology with graceful aesthetics and meticulous craftsmanship.
Extraordinary cinematic experiences
Bang & Olufsen BeoLab 50 loudspeaker provides balanced and rich audio whether listening to music or watching a movie. Prepare yourself for an exceptional performances of music or a cinematic soundscapes, powered by the greatest Bang & Olufsen technology. With its eye-catching geometrical design, BeoLab 50 embrace natural colors and silhouettes to create a beautiful blend of new styles. The Acoustic Lens majestically moves before performing, creating a magical moment that sets the stage for an extraordinary listening experience.
Powerful performance every time
BeoLab 50 is a radically powerful all-in-one speaker that is built on the ground. It's been created as a floor standing stereo speaker to deliver you a powerful performance every time. With its adjustable acoustic lens, BeoLab 50 can adjust its sound delivery to please every audience. When listening alone, the lens contracts to send you a more direct sound. With a house full of guests, the lens opens fully for an extra room-filling performance.
A speaker as a stylish home decor
With its slender, tall silhouette and rounded base, BeoLab 50 is a notable stylish home decor to any home. The aluminium surfaces and wood lamellas are beautifully displayed with a refined and noble design. With its intuitive, straight forward controls it's easy to control and access to its most advanced features. 
Features
Recommended room size: 20-150 m²
Bass Capability: 116 dB SPL
Acoustic Lens Technology (ALT)
Advanced Active Room Compensation
Adaptive Bass Linearization
Beam Width Control
Thermal Protection
WiSA Connection
Bang & Olufsen App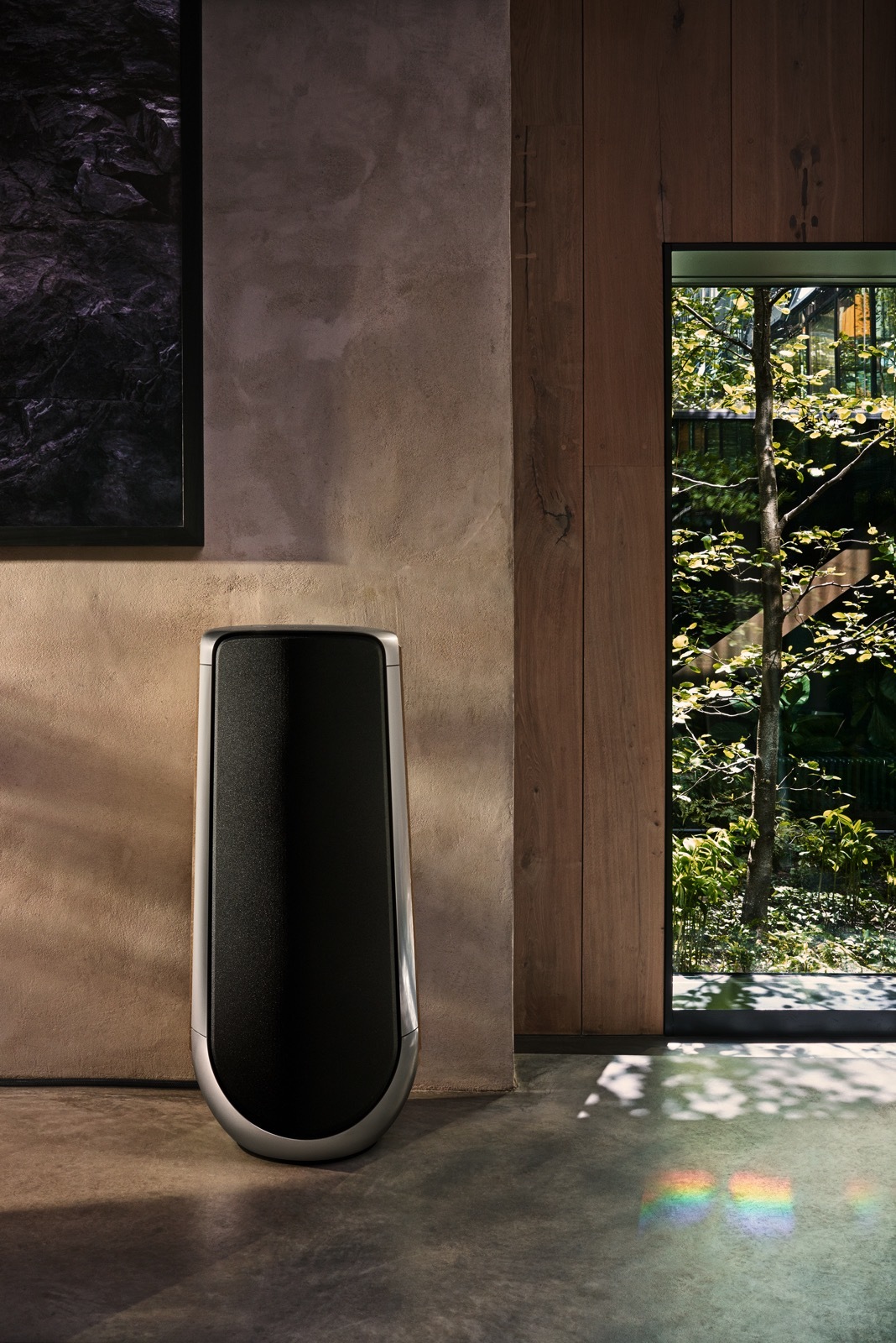 What's in the box?
The box contains a Bang & Olufsen BeoLab 50 speaker, a power cable and a user manual.