The Dyson Supersonic hair dryer is designed to protect your hair from extreme heat, while drying it quickly and making it easier to style them.
Hair friendly
Heat, heavy brushing, plenty of hair care products and colouring cause countless invisible but irreversible hair damage. Dyson Supersonic measures the air temperature 40 times per second and adjusts the heat to help you prevent a heat damage. It protects the natural shine of your hair.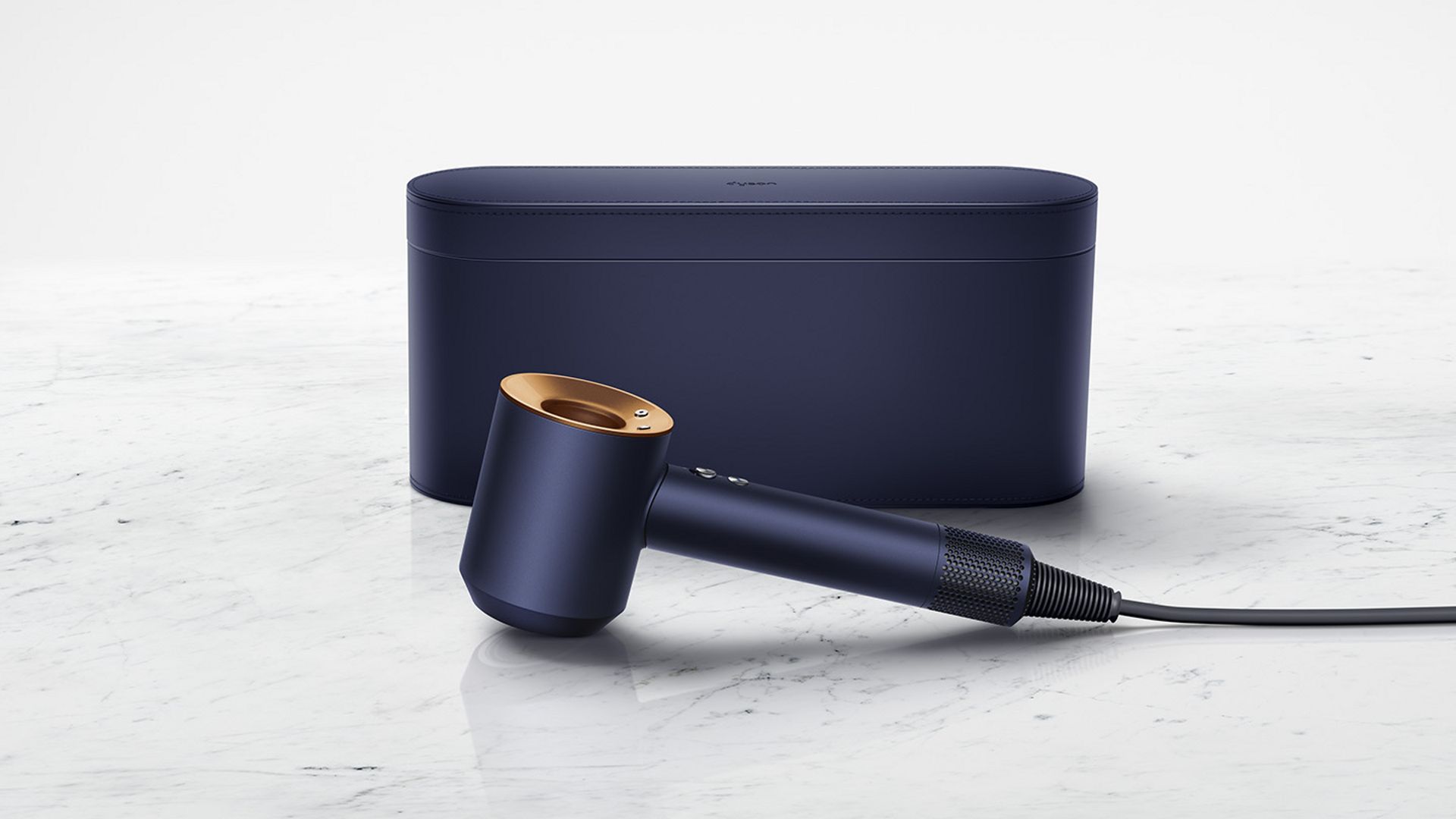 Adjustable heat
Dyson Supersonic is a smart heat management device that helps you protect the shine of your hair. The hair dryer digital motor V9 is six times faster than other hair dryers. High pressure, speed and airflow ensure you to dry your hair quickly without too much heat.
Features
3 different speed settings
High – fast drying and styling
Medium – regular drying
Low – diffusing
100°C – fast drying and styling
80°C – regular drying
60°C – Cooler drying and diffusing
28°C – constant cold air flow
28°C – cold airflow to set the hairstyle
What's in the box?
The box contains Dyson Supersonic hair dryer, a styling concentrator to style your hair,  a diffuser, a gentle air attachment, a Flyway attachment, wide-tooth comb, hair brush, travel bag, storage box and a user manual.
All accessories can be attached magnetically to the hair dryer.